Charles Morris
Writer - Editor - Traveler
| | |
| --- | --- |
| | Buy my Tesla book |
| | Read my daily EV industry blog |
| | Read my Tesla blog |
| | Come in and set a spell |
Two thumbs up for the Chevy Bolt EV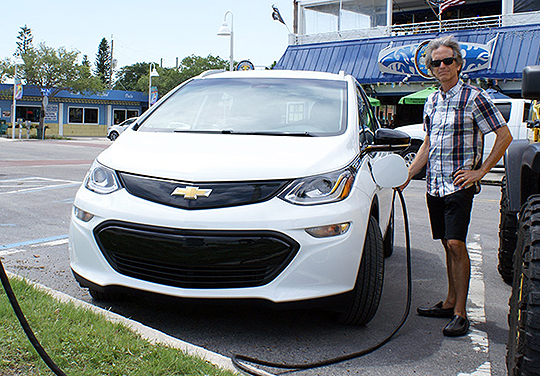 Here at Charged, we usually write about technical matters and industry trends, and leave the car reviews to others. However, after spending a week with the Chevy Bolt EV, I am moved to write not just a review, but a rave. I've driven pretty much every EV that's widely available in the US, and there's no question in my mind that the Bolt is the best of the bunch so far, with the possible exception of Tesla's Model S.
What's that, you indignantly huff? The possible exception? The author of a whole book, and hundreds of articles, about Tesla, who so often ridicules the Big Three and their lackluster electrical efforts, deigns to admit that this practical little Chevy could rival the coolest car ever built? Well, let's look at what the Bolt has to offer. [read more]
Tesla vs the Big Three:
an uneven contest
Elon Musk has said many times that his ultimate goal is to increase the adoption of electric vehicles, a goal that's advanced with every EV that rolls off a dealer's lot, even if it's not a Tesla. "The biggest impact that Tesla will have is not the cars that we make ourselves, but the fact that we show that you can make compelling electric cars that people want to buy," he said in Revenge of the Electric Car.
When it comes to making compelling electric cars, the company has succeeded spectacularly. But when it comes to inspiring the industry leaders to sell their own EVs in substantial numbers, that isn't happening. Spokesmen for the major automakers (especially when speaking to the EV media) say things like, "the future is electric," and "we intend to stay at the forefront of technology," but when it comes to action, the playbook is: sell just enough EVs to satisfy government regulators, while keeping the focus on profitable trucks and SUVs. [read more]
Workhorse's new plug-in pickup truck
An electric pickup? There isn't even a hybrid pickup available from any major manufacturer, although Ford plans to bring a hybrid F-150 to market by 2020. Over the years, we've reported on a few smaller companies with electric pickup plans that have delivered with varying degrees of success, including Via Motors, Torque Trends, Efficient Drivetrains and EV Fleet. Trendsetter Tesla has recently announced plans for an electric pickup (Model P?), but its offering is not expected to hit the market for at least four years.
Meanwhile, Workhorse, an Ohio-based public company with about 115 employees, is way past the talking stage. The company recently unveiled a prototype of its W-15 Electric Work Truck, and it already claims to have almost 5,000 orders on its books. Workhorse recently named fleet management specialist Ryder as its primary distributor and service provider for North America. Charged spoke with Workhorse CEO Steve Burns about the current market for electrified commercial trucks, and his company's expansive plans for the future. [read more]
Charged Newswire blog

New edition 3.0
is here
Just in time for Model 3
Tesla is constantly evolving, so my book must do so as well. This is a complete revision - I've updated every section, and added new chapters on Tesla Energy, Model 3 and the SolarCity acquisition.
This book is a comprehensive history of Tesla, the 21st century's most exciting startup. It begins with a brief history of electric vehicles and a biography of Tesla's driving force, Elon Musk. I then detail the history of the company, told in the words of the Silicon Valley entrepreneurs who made it happen.
There are many fascinating stories here: Martin Eberhard's realization that there were many like himself, who loved fast cars but wanted to help the environment and bring about the post-oil age; the freewheeling first days, reminiscent of the early internet era; the incredible ingenuity of the team who built the Roadster; Tesla's near-death experience and miraculous resurrection; the spiteful split between the company's larger-than-life leaders; the gloves-off battles with hostile media such as Top Gear and the New York Times; and the media's ironic about-face when the magnificent Model S won the industry's highest honors, and naysayers became cheerleaders overnight. And the story is just beginning: the advances that Tesla has set in motion promise to transform our society.
Buy the book:
Read a sample of the book
A book goes global
My Tesla Motors book has been published in Swedish, Korean and Vietnamese editions.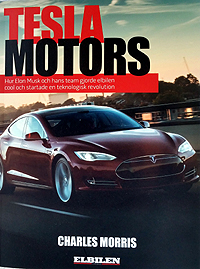 A Swedish translation of my book was published in 2015 by Elbilen, an EV magazine - the name means "electric cars" (el+bilen).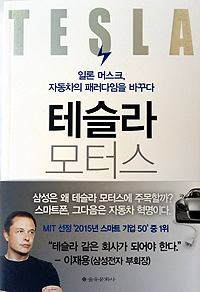 A Korean version was published in 2015 as well. No idea what it says on the cover.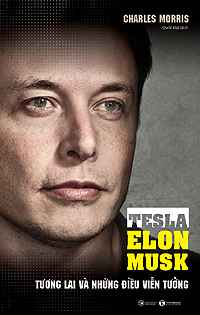 A Vietnamese version was published in 2018 by Thai Ha Books.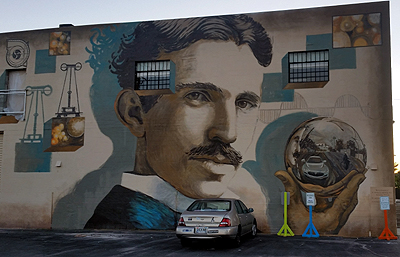 Nikola Tesla mural, St Pete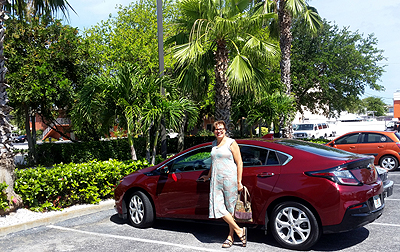 The Tigress with the new Volt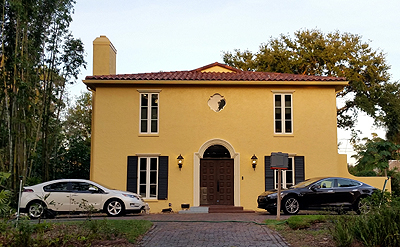 An Elegant Pair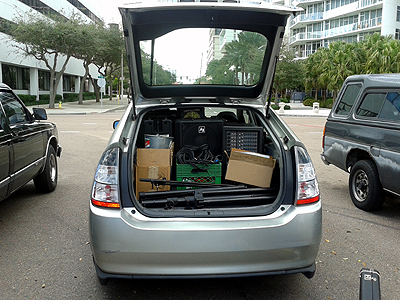 Here's why I love my Prius.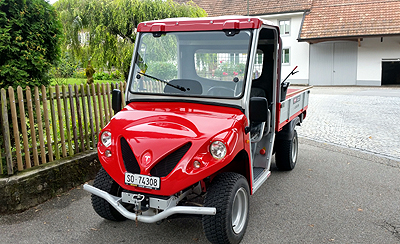 Dreaming of bigger things: Swiss utility EV with Tesla hood emblem